Styled shoots are a creative way for photographers, stylists, and other wedding pros, to show off their visions and to inspire readers for their own wedding planning.
Today's whimsical shoot is a play on Alice in Wonderland meets bridal, shot by Karen Gage Photography.
A note from Karen about this shoot:
"Alice is a modern, styled shoot set in Richmond Virginia's famous Quirk Hotel. Its avant-garde theme pulls style inspiration from both Tim Burton and Lewis Carroll's portrayal of the legendary figure.
Part of planning a wedding is deciding how to tell your own love story. The whimsical details and the vintage jewelry are strong elements of the shoot that are accented by soft silvers and blues in her dress and makeup."
What we love:
The whimsy and fantasy combined with wedding elements makes this shoot one of the most memorable and unique submissions we have ever received!
What a creative team!
On her wedding day, Alice falls down the "rabbit hole"…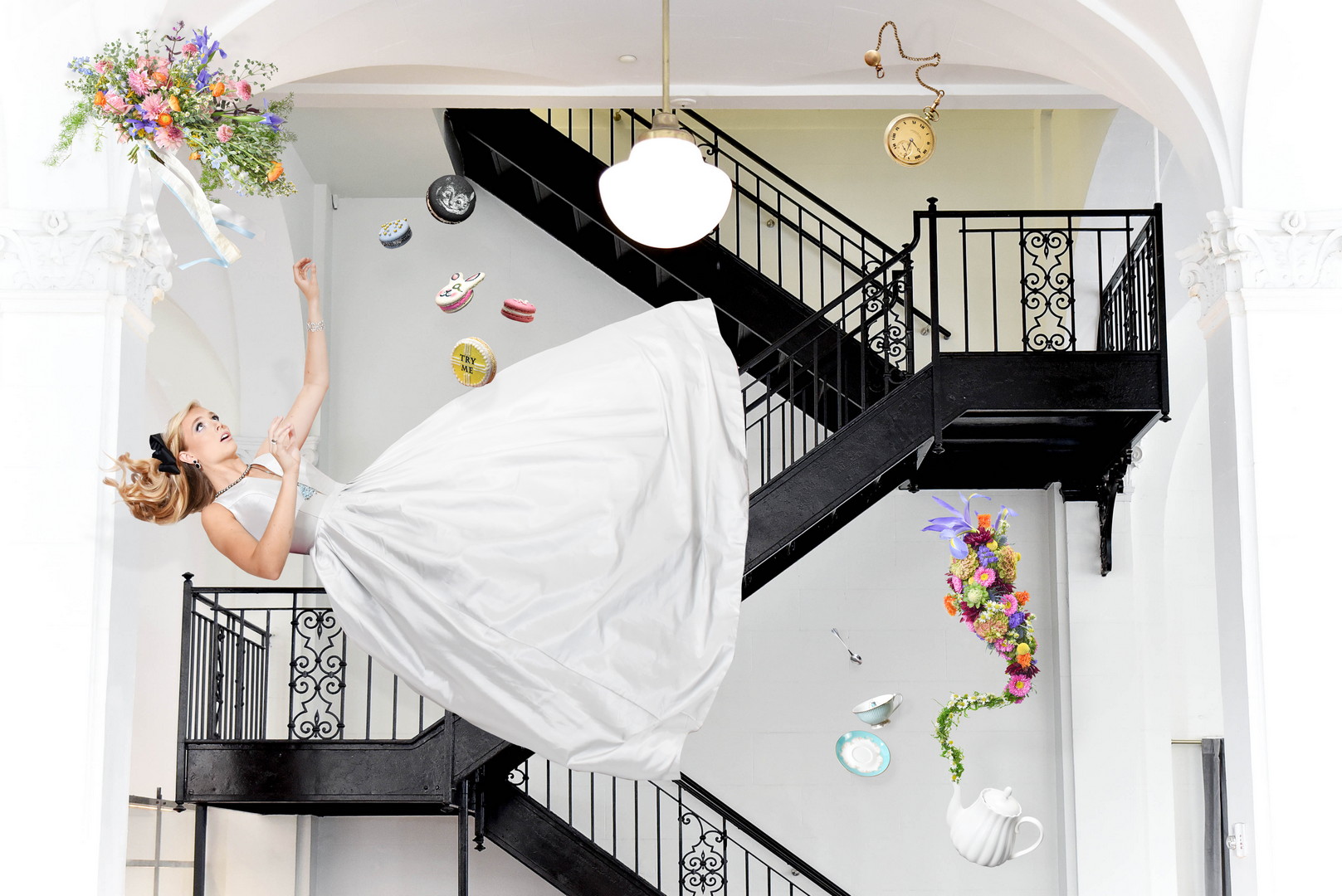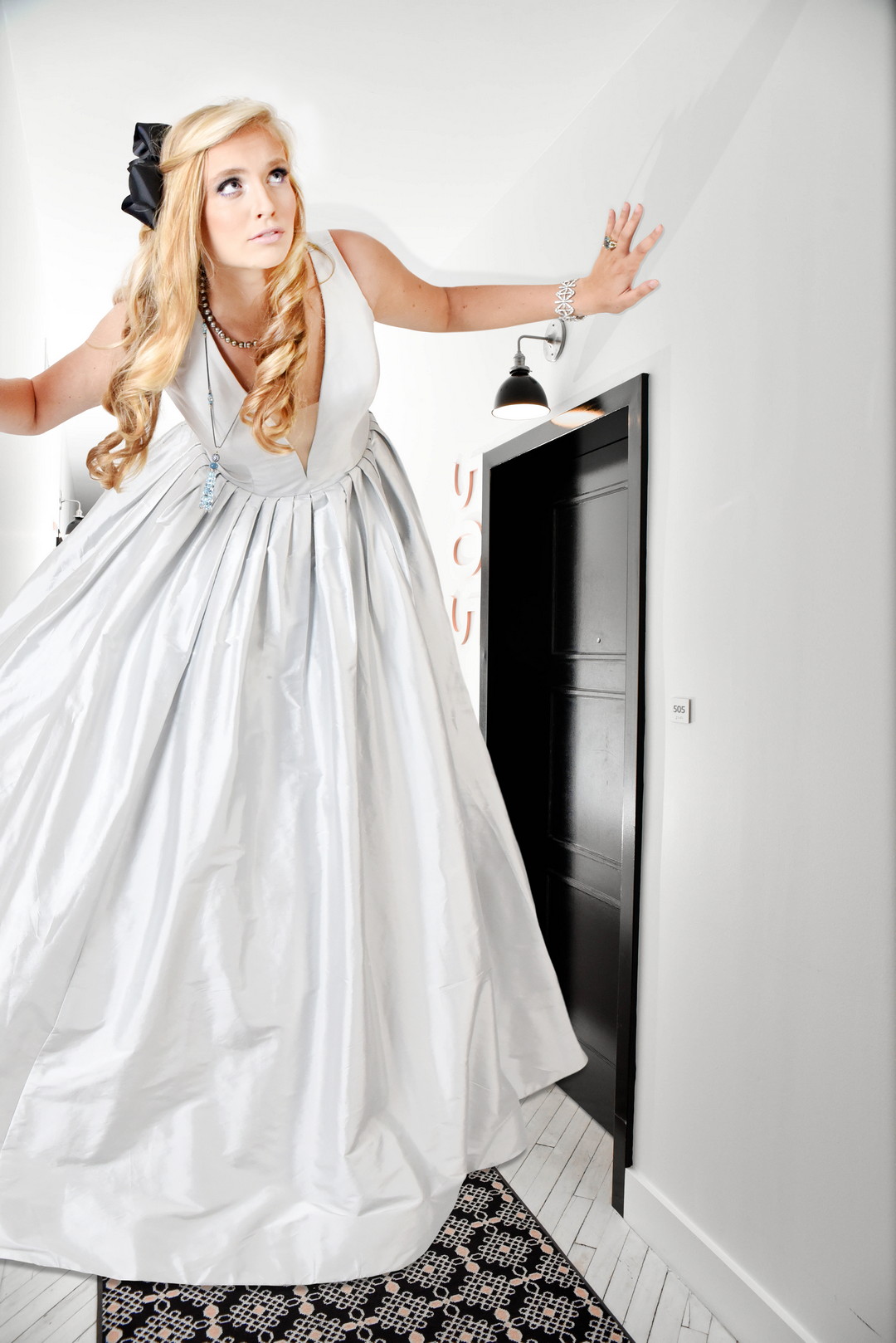 and a magical adventure begins…